Las Vegas is the gambling capital of the world and synonymous with glitz and glam. But before everything that happens in Vegas, stays in Vegas—it all started in historic Las Vegas, aka Old Vegas.
While the height of tourist interest has airbrushed the Vegas experience into a very cookie-cutter one, underground Vegas sites do exist and remind one of the old Vegas charm that made the current Vegas possible.
Here are the 12 best historic Las Vegas haunts for any tourist to add to their sightseeing list:
Atomic Liquors – Oldest freestanding bar in Vegas
Old Train Station – Once functional train station turned into a niche museum
Neon Light Museum – An establishment that houses neon signs from vintage Vegas
Downtown Container Park – A quirky shopping mall with cafes and shops in shipping containers
Vegas Vic – Neon sign, turned Vegas mascot
Mob Museum – I could tell you about it…but then I'd have to kill ya'
The Rat Pack is Back – Tribute show for the original celebrity group
Shelby American, Inc. – Sports car museum
Pinball Hall of Fame – A still functional arcade that houses pinball machines
Moulin Rouge – Former hotel and casino significant to Black history
Burlesque Hall of Fame – A museum housing burlesque costumes and memorabilia
Liberace Garage – Like Jay Leno's Garage, but for Liberace
This article will reveal more about the individual underground attractions and why they have historical significance. You will also learn how to save money and get a tour touching multiple sites and underground points. By the end of this post, you will have enough information to design your adventure around Vegas.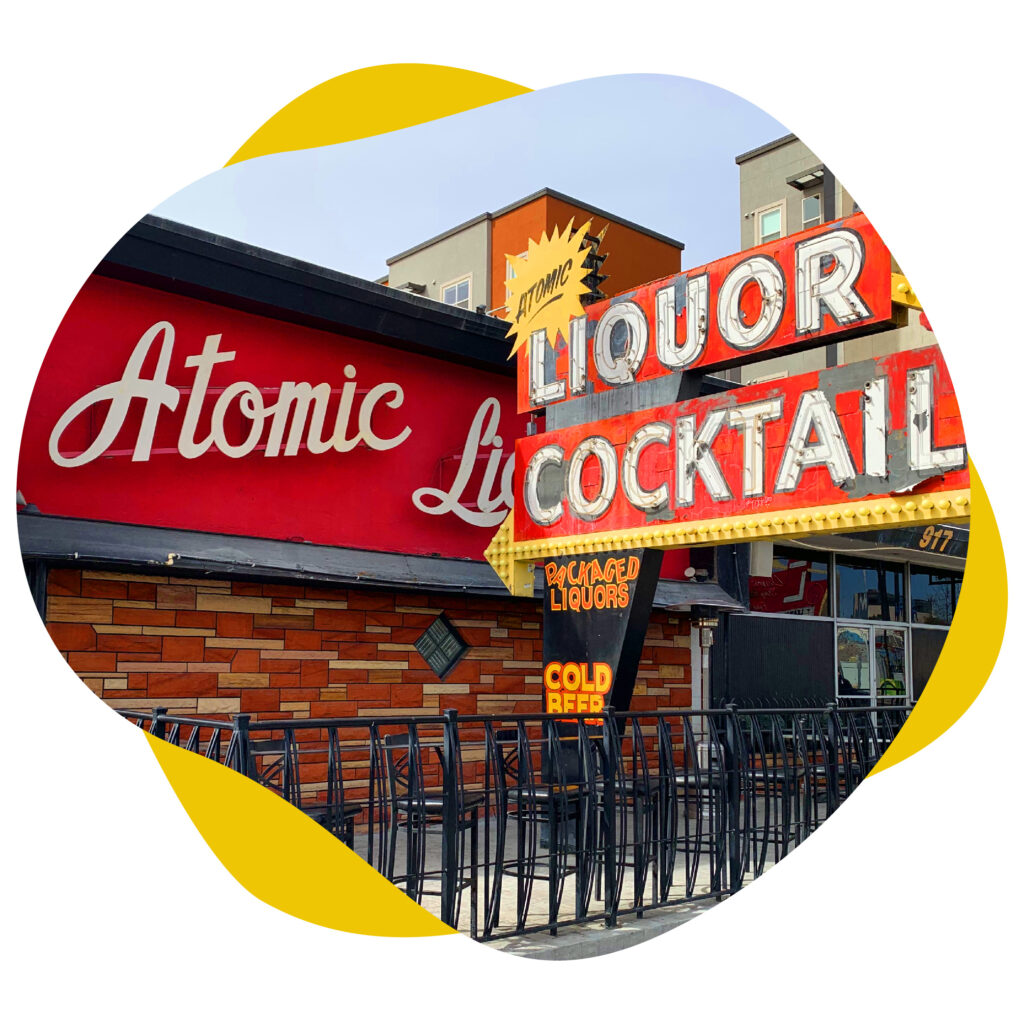 1. Atomic Liquors
Atomic Liquors is Las Vegas's oldest freestanding bar and is located off the strip, which makes it a much less "touristy" place. It is truly a historic establishment because of its origin.
Among celebrities who frequented Atomic Liquors in the 50s and 60s were Clint Eastwood, the Rat Pack, Barbara Streisand, and Hunter S. Thompson.
The hype around Atomic Liquors started with the gathering of locals on (then) Virginia Cafe's rooftop, from where the atomic tests could be seen off in the distance.
By 1952, it had been converted into a cocktail bar with explosive and exclusive specials. You can get its founder's Atomic Cocktail even today.

2. Old Train Station
The Old Train Station is an exciting spot where trains no longer stop. The station has a haunted feel and is rich with history, left alone by those who come for the Luxor and stay for the strip views.
Most locals know about the Old Train Station, and there is plenty of railway lore in this specialty museum.
Food and drinks are available on and off, depending on the season. It is an interesting sight, to say the least, and a rich experience, to say the most.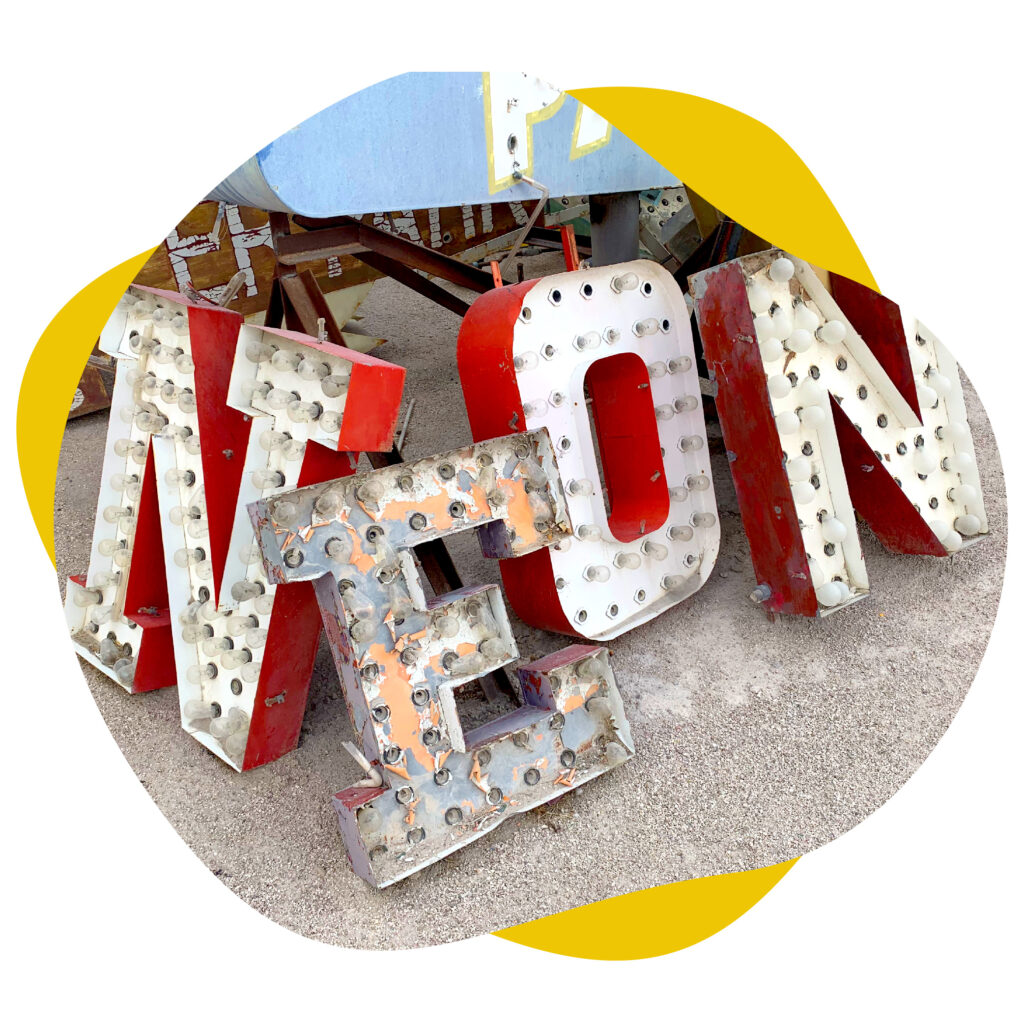 3. Neon Light Museum
What came first, the neon signage or Vegas?!
Las Vegas has come to be identified by neon artwork and signs, and the Vegas Neon Light Museum preserves this art form very well.
You can get up close in this spot with replicas of some of the most popular signs and pose with even original retired neon artworks.
Larger-than-life signs referring to establishments that have now evolved into far more sophisticated and gentrified giants adorn a bulk of the outdoors of this museum.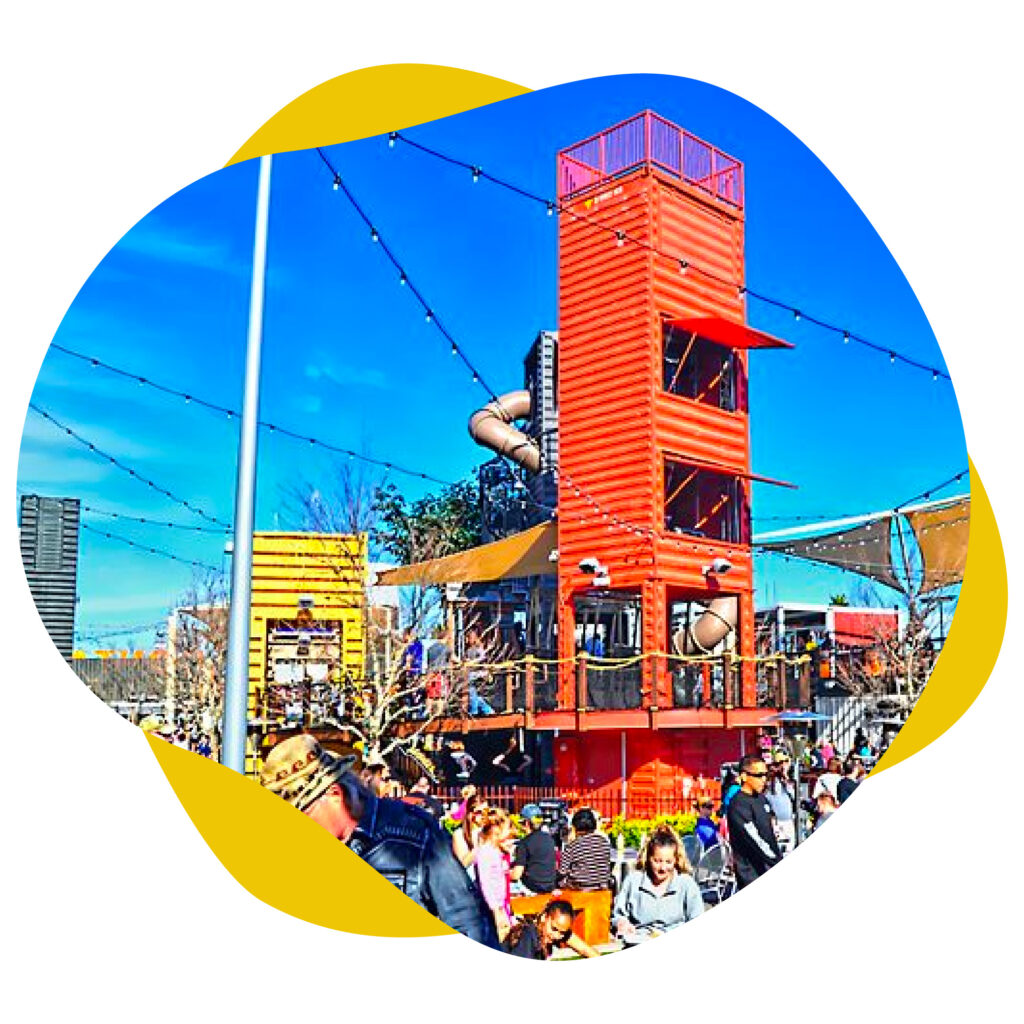 4. Downtown Container Park
If you want to touch multiple points of interest without spending most of your day in commute, you should check out the Downtown Container Park.
It is technically a shopping mall, but it is marketed as an outdoor bazaar, with shipping containers making up most of the shopping and dining establishments in the park.
You can shop, dine, and of course, get memorable pictures in this quirky spot.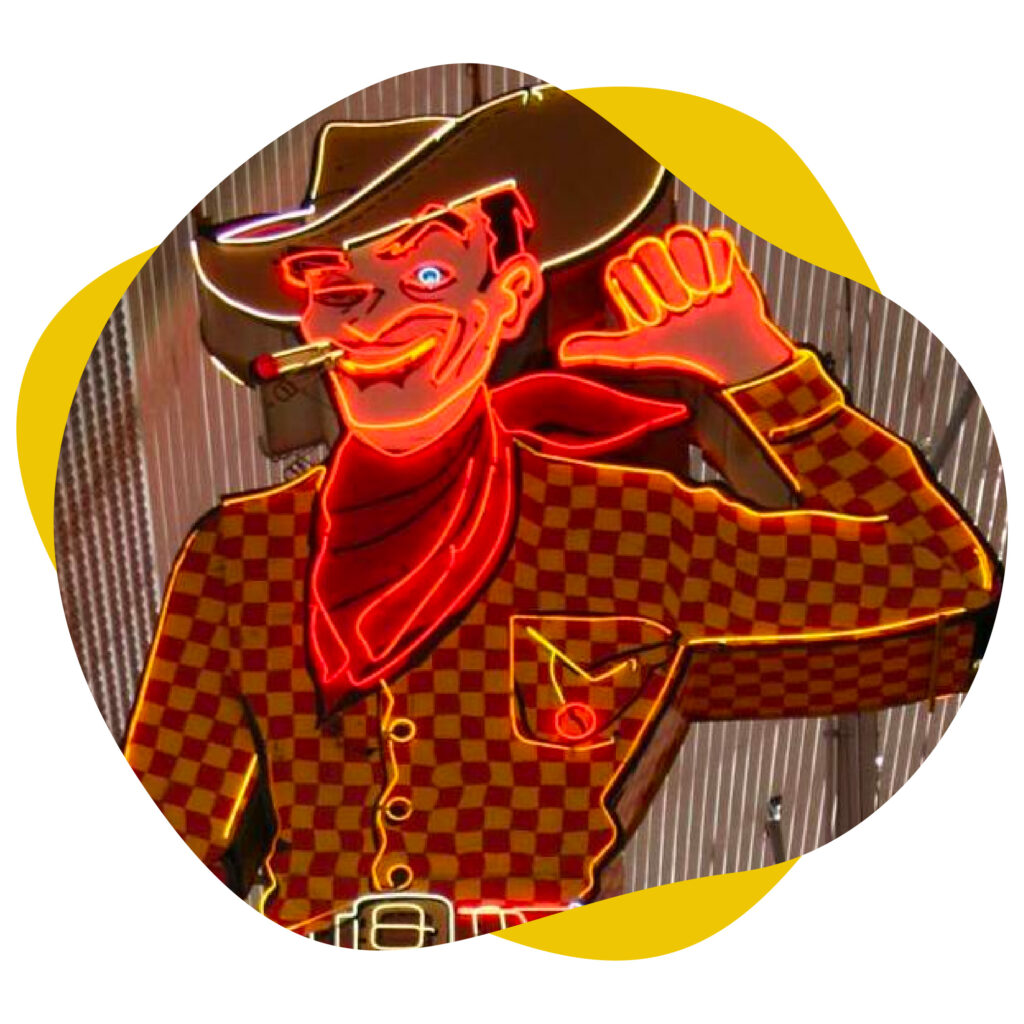 5. Vegas Vic
Part mascot, part neon icon, Vegas Vic is a neon sign that has adorned the exterior of the Pioneer Club in Las Vegas.
First erected in 1951, the sign has gone through a lot but has remained impressively preserved.
The arm no longer waves, and there is no sound associated with the once-speaking mascot. But to this day, Vegas Vic remains one of the best-preserved signs of Old Vegas.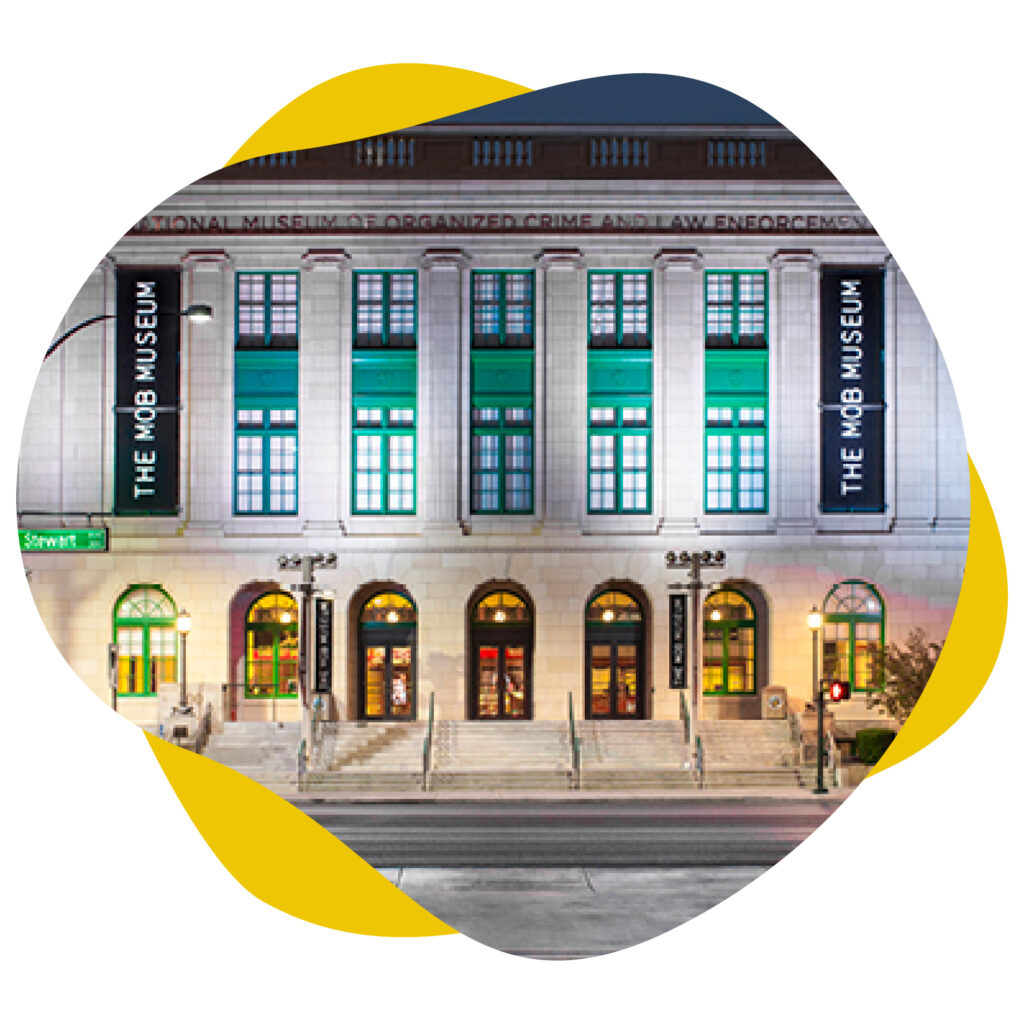 6. Mob Museum
The Mob Museum in Las Vegas is one of the few museums that are interesting to people who don't even like museums.
This infamous museum chronicles the history of organized crime in vintage Vegas alongside neighboring cities and even across the border.
With memorabilia, replicas, and installations, this spot offers an authentic look into mob history.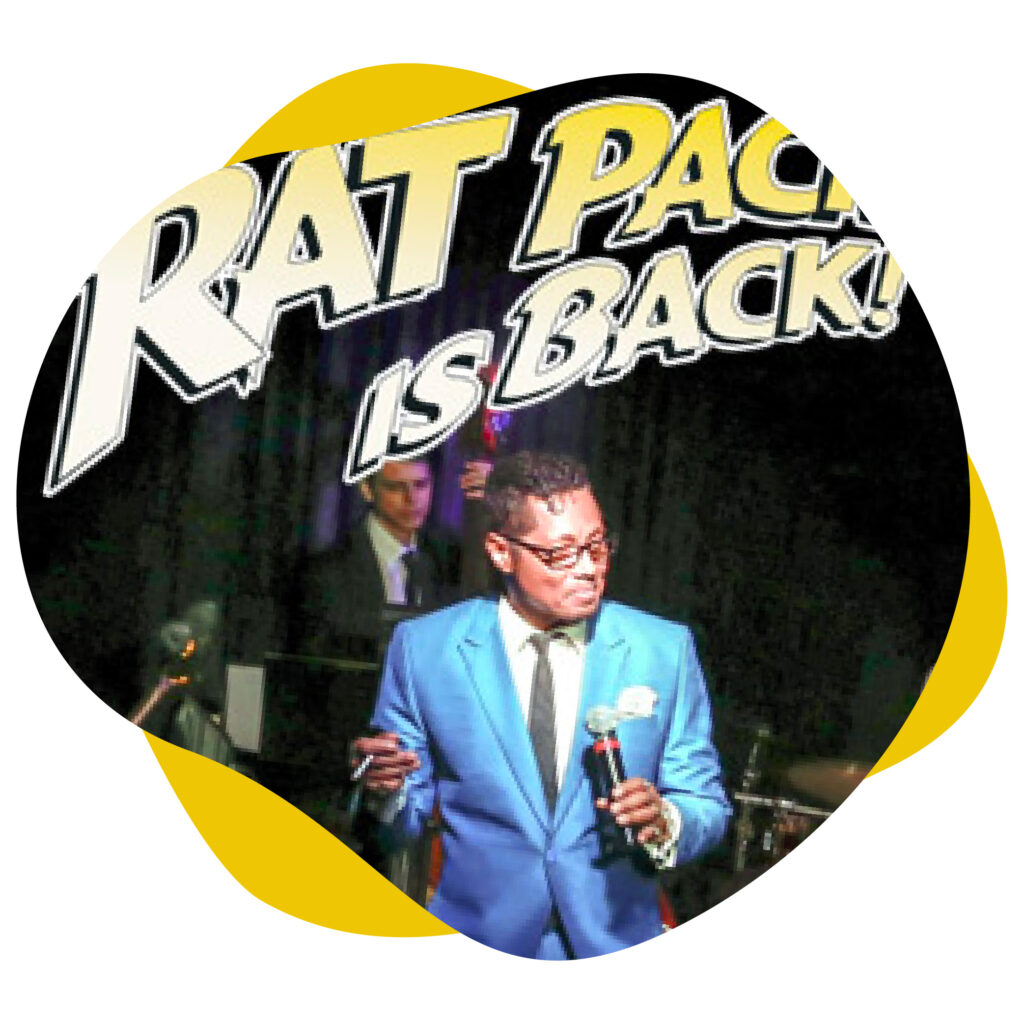 7. Sinatra – Rat Pack Is Back
Nothing gets more historical than a look at the Rat Pack, the guys whose fame carried the Vegas scene into mainstream prominence.
With Frank Sinatra being the A-lister who was seen as the de facto leader, this group of entertainers made appearances in Vegas casinos, film, and TV.
Relive the old Hollywood charm by watching a tribute show to the original larger-than-life entertainers.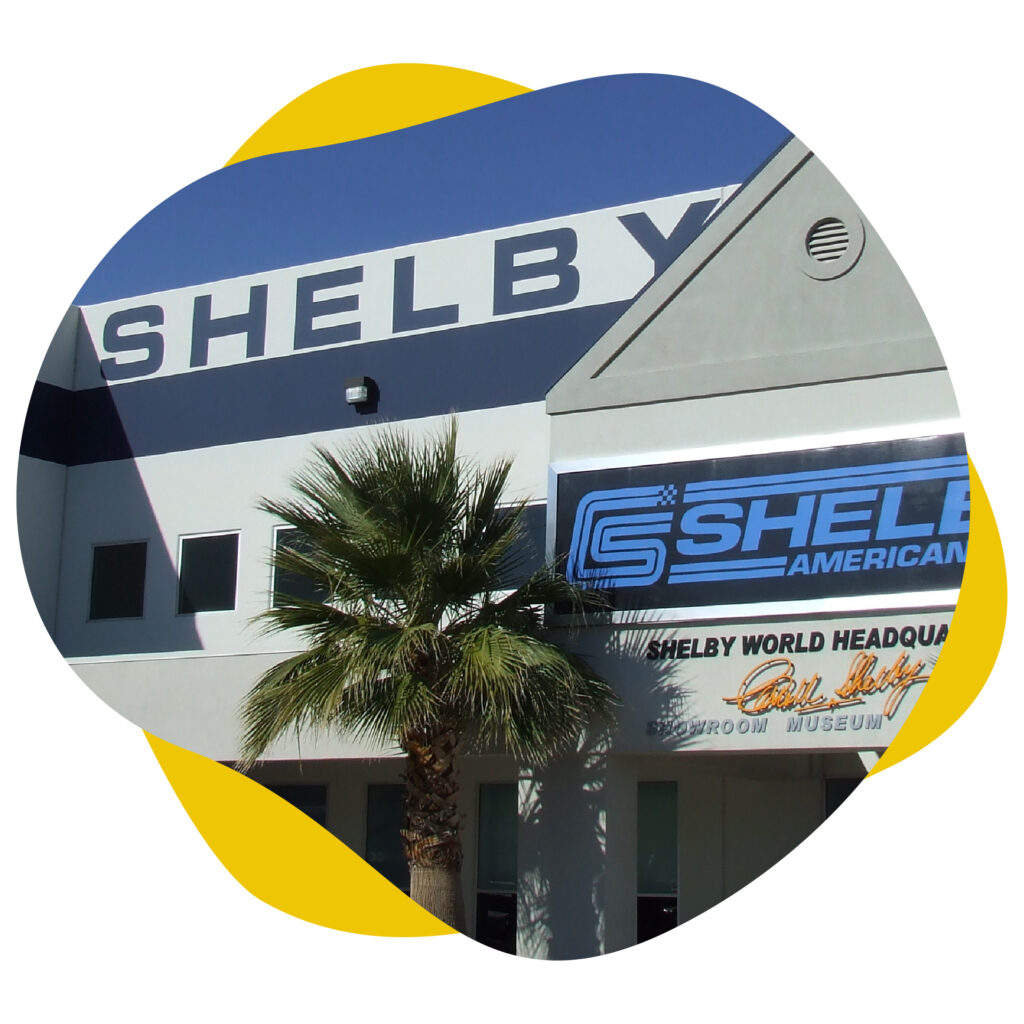 8. Shelby American, Inc.
If you are a sports car enthusiast, then you should definitely check out Shelby American, Inc., a specialty attraction with a short tour of this museum.
The establishment is dedicated to Carroll Shelby and the cars developed by the American sports vehicle pioneer.
This museum is absent from most average tourist radars and has educational value.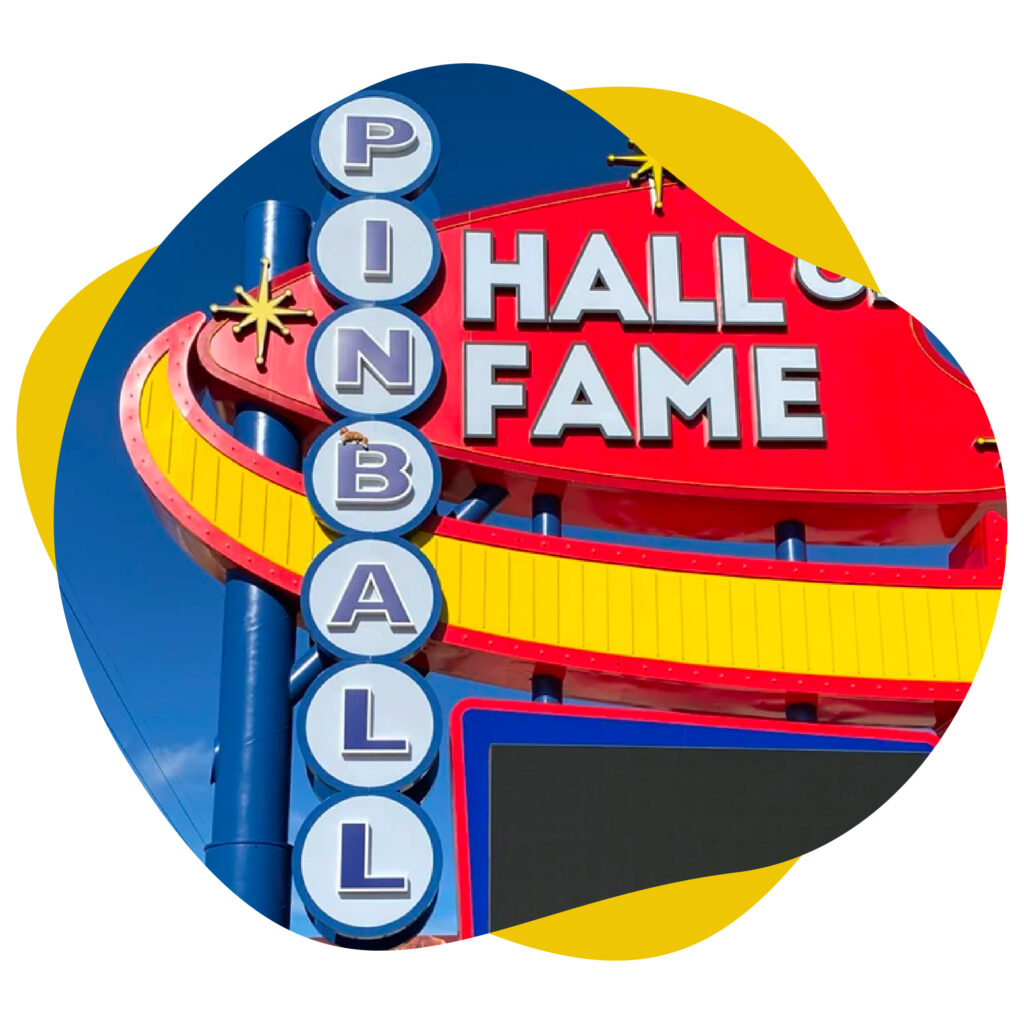 9. Pinball Hall of Fame
Most museums and hall of fame attractions are pretty protective of the items they house. From "do not touch" signs to "do not touch" attitudes, tourists can feel unwelcome.
But the Pinball Hall of Fame doesn't take itself too seriously, which is evident in the fact that you can literally play with machines made decades ago.
There is no cost of admission, but it costs to play, which is reminiscent of old arcades.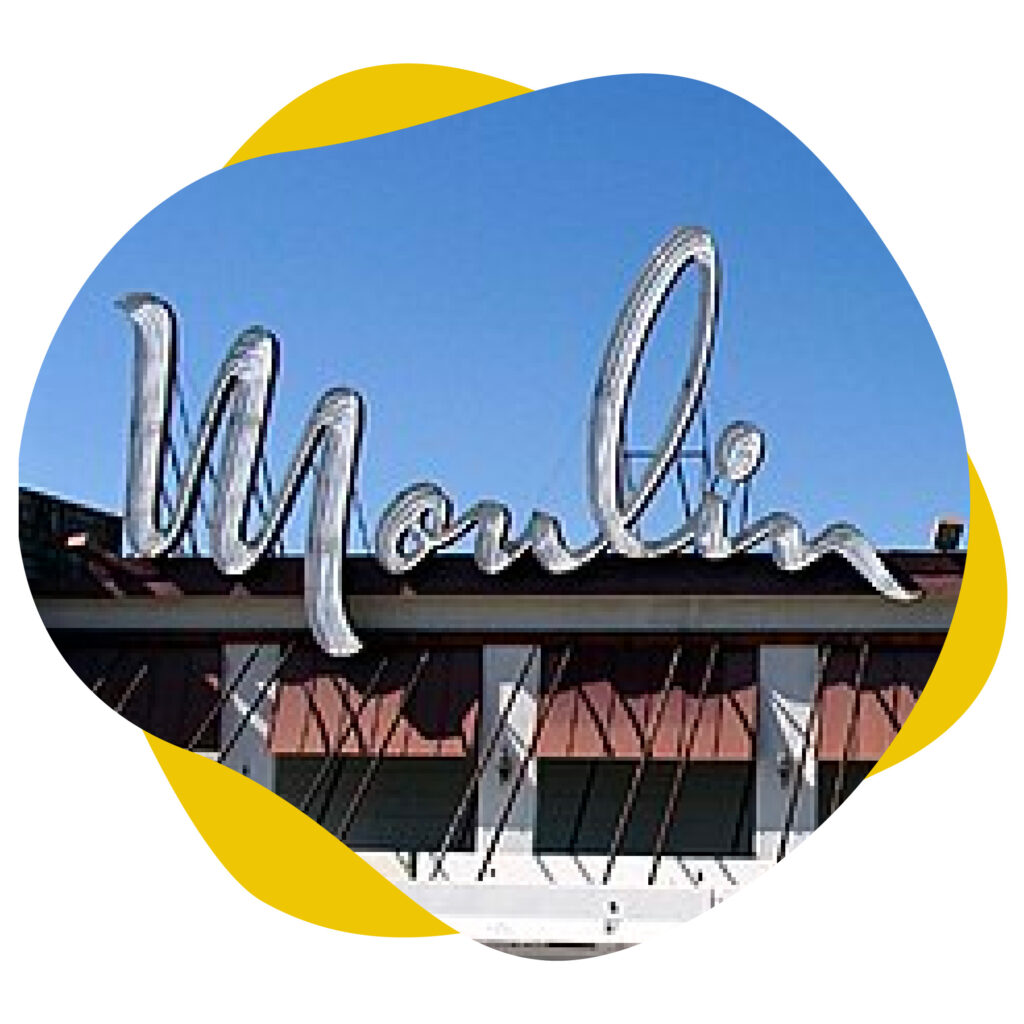 10. Moulin Rouge
Currently under the care of the U.S. National Park Service, the Moulin Rouge Hotel and Casino have historical significance.
When it operated as a hotel, it was the country's first racially integrated hotel and casino.
Because of this, Moulin Rouge has a positive significance. Within six months that it was operational before going bankrupt, the hotel managed to accent the ongoing civil rights movement positively.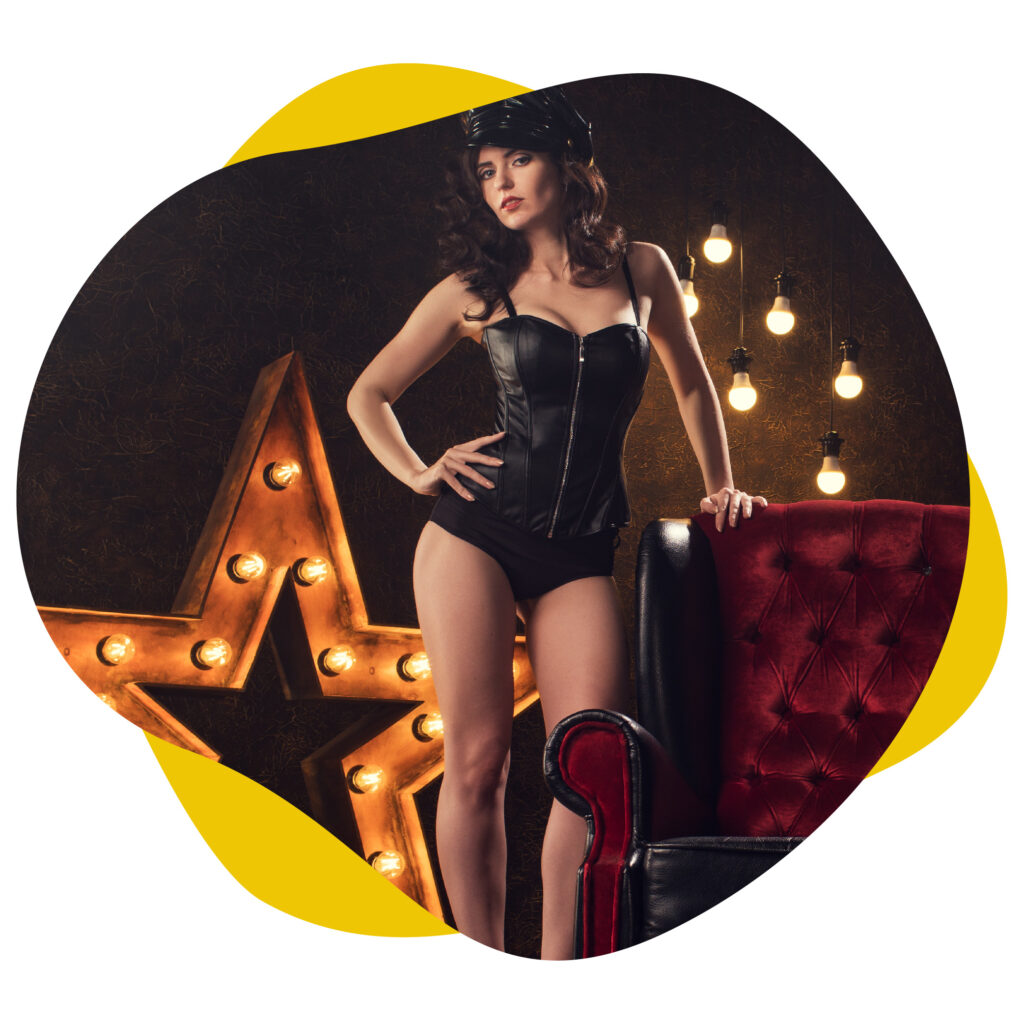 11. Burlesque Hall of Fame
Burlesque is an art form that is inseparable from the Vegas brand.
The elegance of the evocative song and dance art is well preserved in the form of costumes, historic photographs, and personal items belonging to burlesque dancers.
Vegas' Burlesque Hall of Fame is a must-visit if you are a fan of the art of the tease.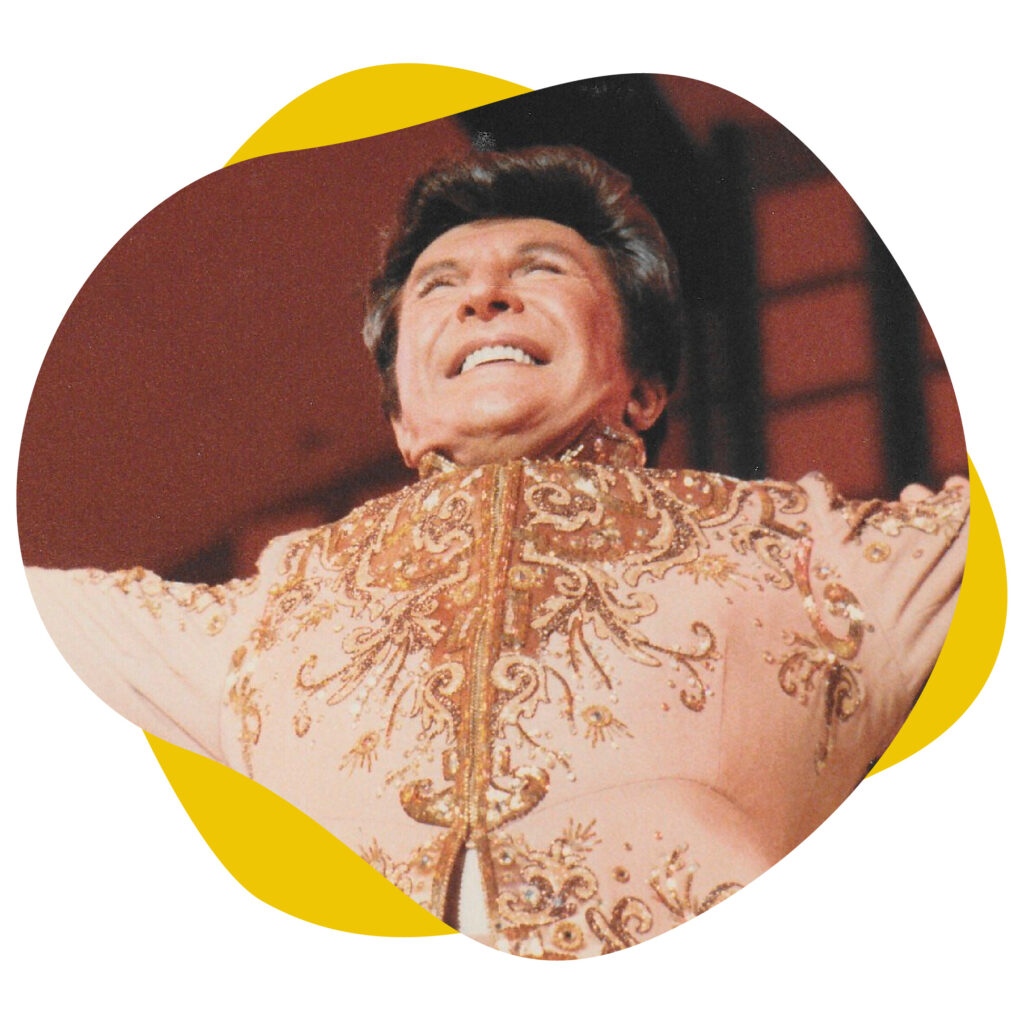 12. Liberace Garage
Liberace was the Jay Leno of his time regarding over-the-top cars.
The Liberace Garage is a museum that documents and houses Liberace's artifacts as well as cars, including the one used in the HBO movie, Behind the Candelabra.
While the Liberace Garage isn't as much of a hidden gem, it isn't as crowded as the Las Vegas Strip gambling establishments.
Final Thoughts: Best Underground Sites in Historic Las Vegas
The vintage glory of historic Las Vegas still informs the present, and you can find hints of the glory of Sin City in the 60s, 70s, and 80s by embarking on a Tour of Historic Fremont Street and Downtown Vegas.
Old Vegas isn't just a nostalgic and inaccessible past—if you know where to look!