There's so many things to do in Philly it can be hard to know where to start. It's no surprise that over 30 million tourists flock to the city each year. Recently, the city has become a magnet for creatives and foodies—thanks to its bustling art scene and delectable restaurants.
But that's not all The Birthplace of America has to offer.
The charming neighborhood of Old City Philadelphia also has artistic burrows and world-class eateries. But the district's main draw is its rich history and centuries-old architectural landmarks.
Holding the title of the first capital of the United States, Old City Philadelphia has a million things to do, see, and eat. Read our complete guide to the area and tick off our top 8 bucket-list attractions.
Let's jump right into it!
Our Top 8 Things To Do in Old City Philly That You Won't Want To Miss!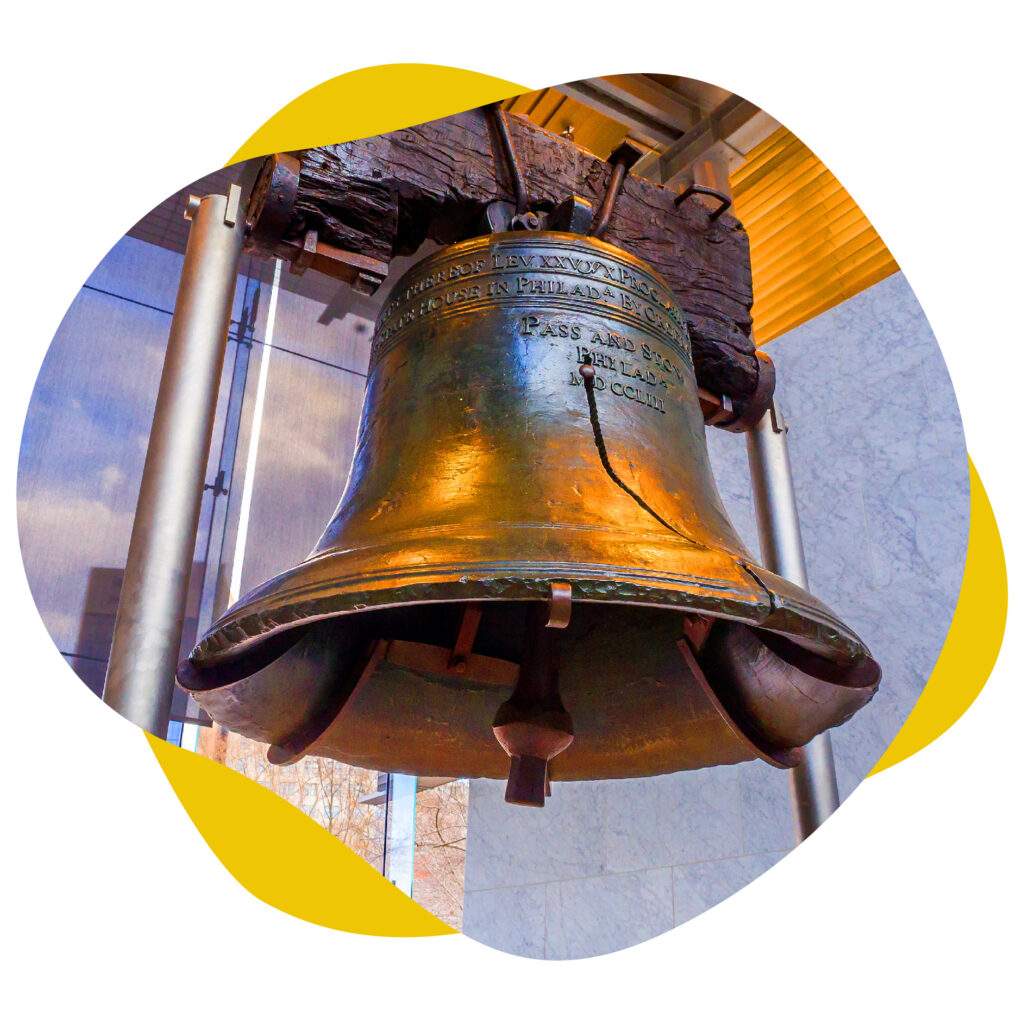 1. The Liberty Bell
Cost: Free
Address: 101 S Independence Mall W, Philadelphia, PA 19106
Hours: Monday – Sunday: 9 am – 5 pm
Standing as a powerful symbol of American Independence, the Liberty Bell is a must-visit in Old City, Philly. Legends say that the ringing of this bell gathered Philadelphians in 1776, to partake in the first reading of the Declaration of Independence.
Don't go expecting to hear any chimes, though. The bell has a crack that formed about one hundred years after its creation. Over the years, efforts were made to repair it but they were never fruitful.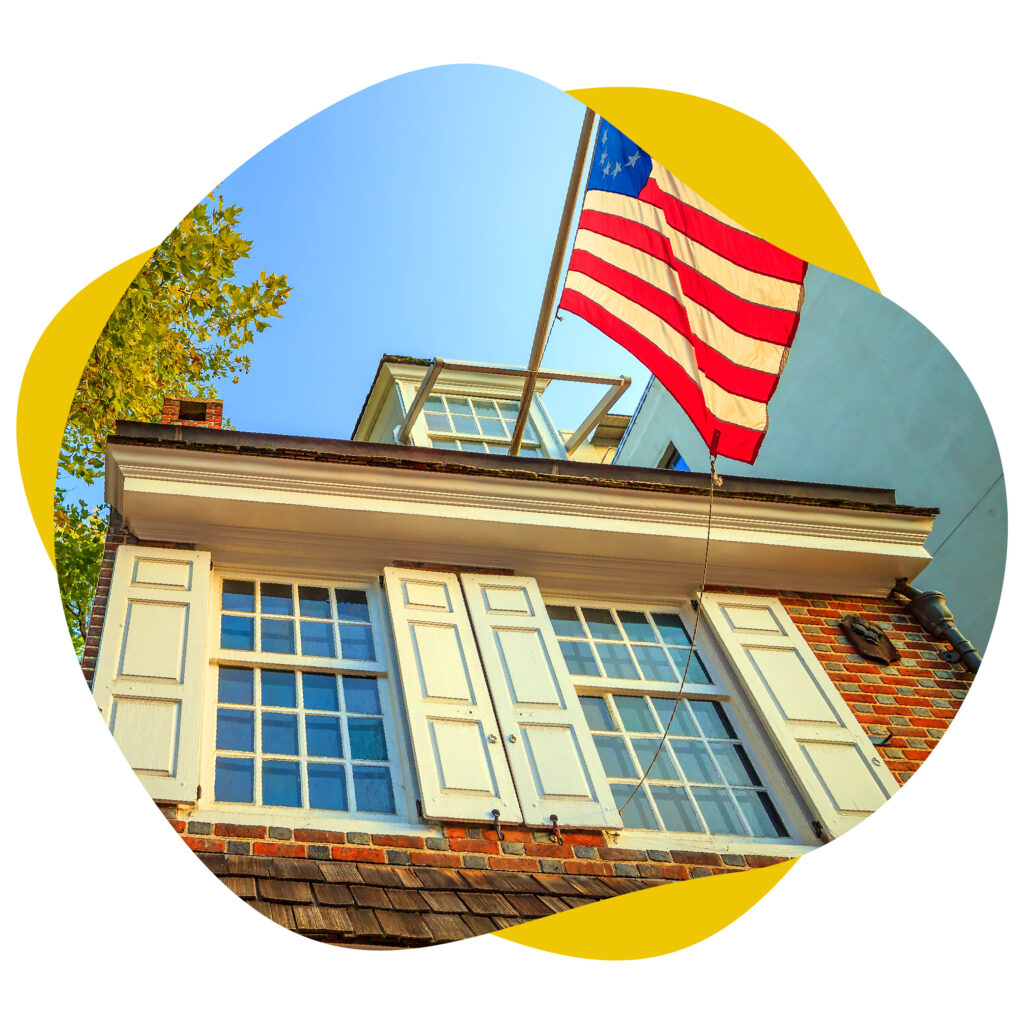 2. Betsy Ross House
Cost: Self-guided tours: 8$ | Audio tours: 10$
Address: 239 Arch Street, Philadelphia, PA 19106
Hours: Monday – Sunday: 9 am – 5 pm
Wondering why this 300-year-old Philadelphian home is so popular? The Betsy Ross House is the supposed residence of the famous seamstress Betsy Ross.
She is said to have sewn the first American flag in this house. While historians aren't confident with its location, this museum home is still worth a visit. It houses genuine furniture and authenticated items belonging to the Ross family. Also inside the home is a replica of the first  American flag ever made.
When you visit, make sure to linger around for a while. You may spot Betsy Ross's present-day portrayal explaining the account of her life through interactive storytelling.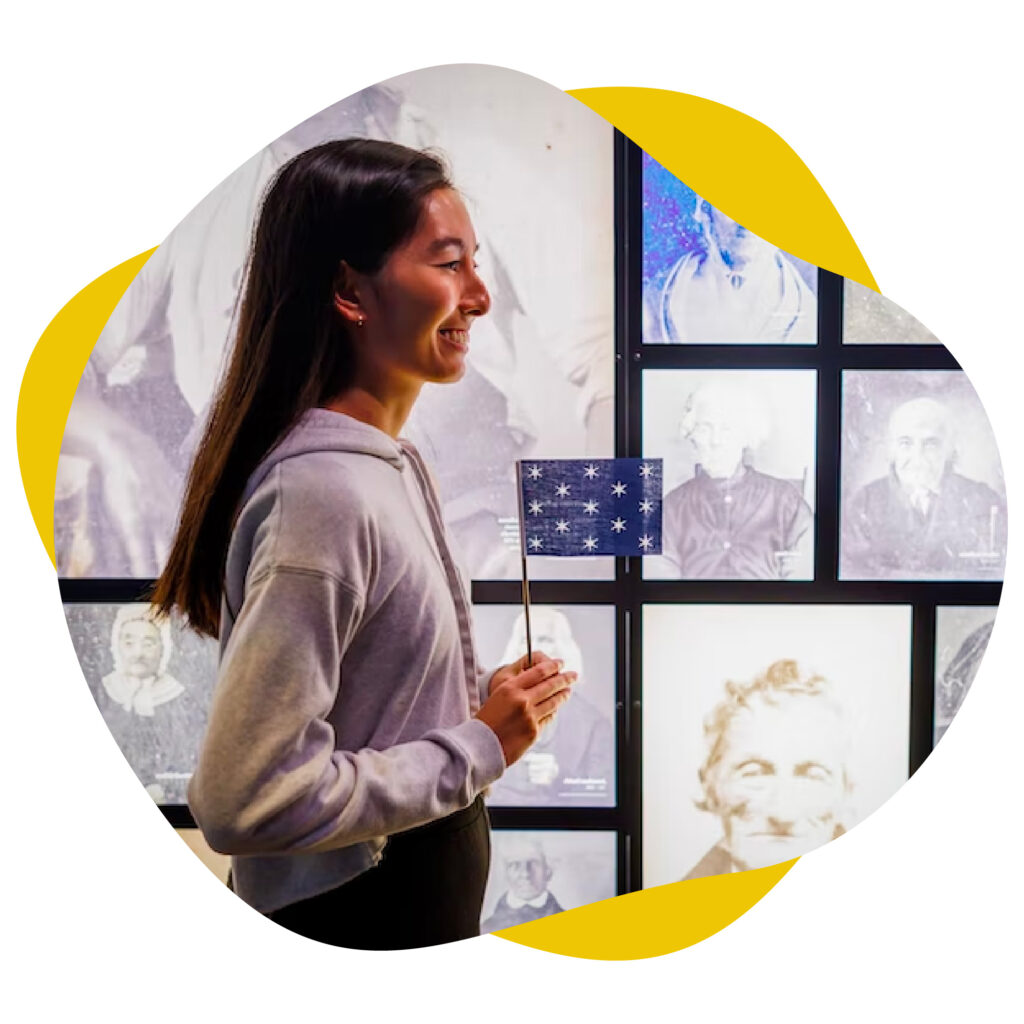 3. Museum of the American Revolution
Cost: 12-25$
Address: 101 S 3rd St, Philadelphia, PA 19106
Hours: Monday – Sunday: 9 am – 5 pm
Patriots like Betsy Ross played a huge part in the American Revolution. Some rebelled at the forefront while the rest fought behind the scenes. Both parties were responsible for securing the liberated future of the USA. Visit the Museum of the American Revolution to learn about these brave citizens.
The museum houses thought-provoking exhibits and relics from the American Revolution. History buffs will enjoy learning facts, causes, and results of the rebellion, and the subsequent declaration of Independence. The museum's interactive programs are eye-opening and worthy of your time and attention.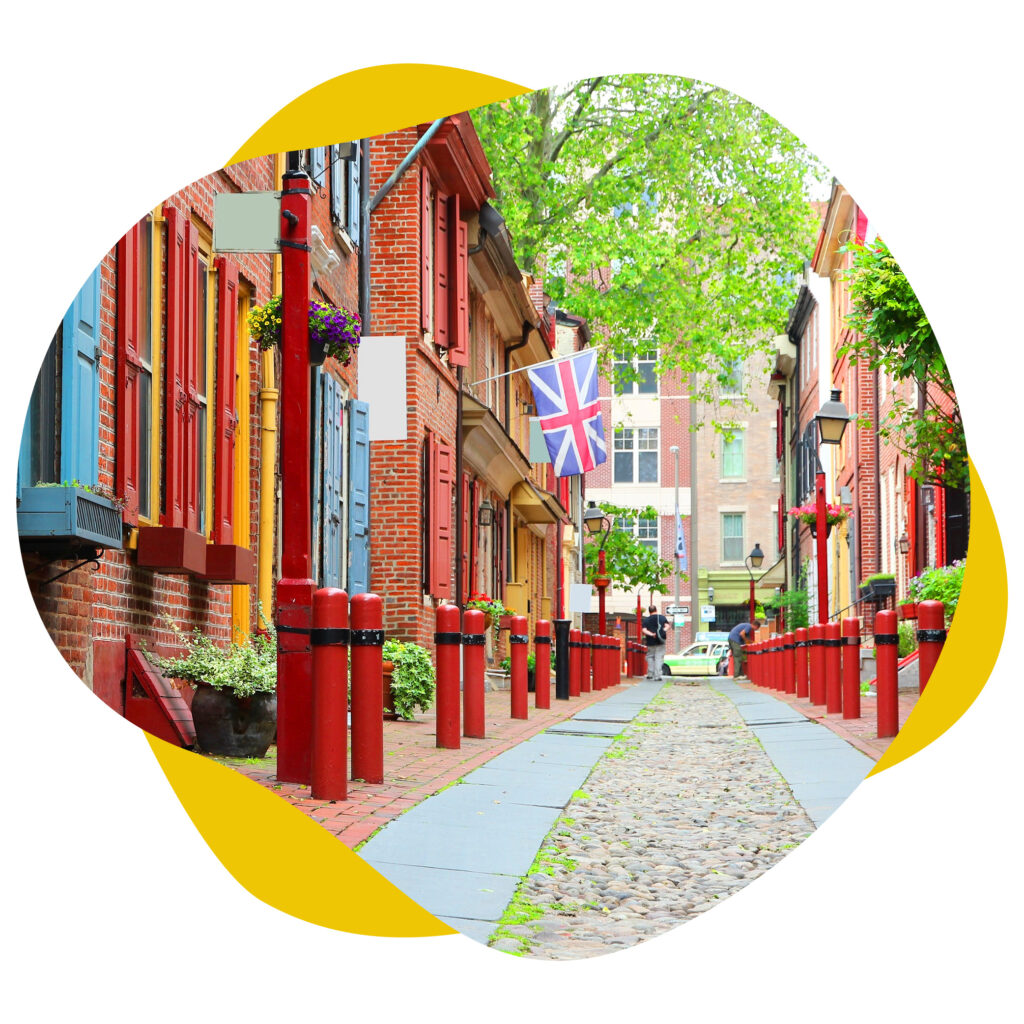 4. Elfreth's Alley
Museum Hours: Friday – Sunday: 12 pm – 4 pm
Address: 126 Elfreth's Alley, Philadelphia, PA 19106
Elfreth Alley is a national historic landmark that serves as a portal to the 1700s. Take a stroll along its picturesque cobblestone street lined with 32 vibrant homes that are over 300 years old. The alley gets its name from the blacksmith Jeremiah Elfreth, who built several of the houses on the street.
The economic upswing in the 18th century gave rise to the demand for services from artisans. Rich merchants purchased properties in the center of Philadelphia, while the working-class citizens moved to the area near the river. Tailors, silversmiths, blacksmiths, shoemakers, and glassblowers occupied the houses on Elfreth Alley.
Today, locals live in most of these homes. Two houses on this street run as a souvenir store and a museum.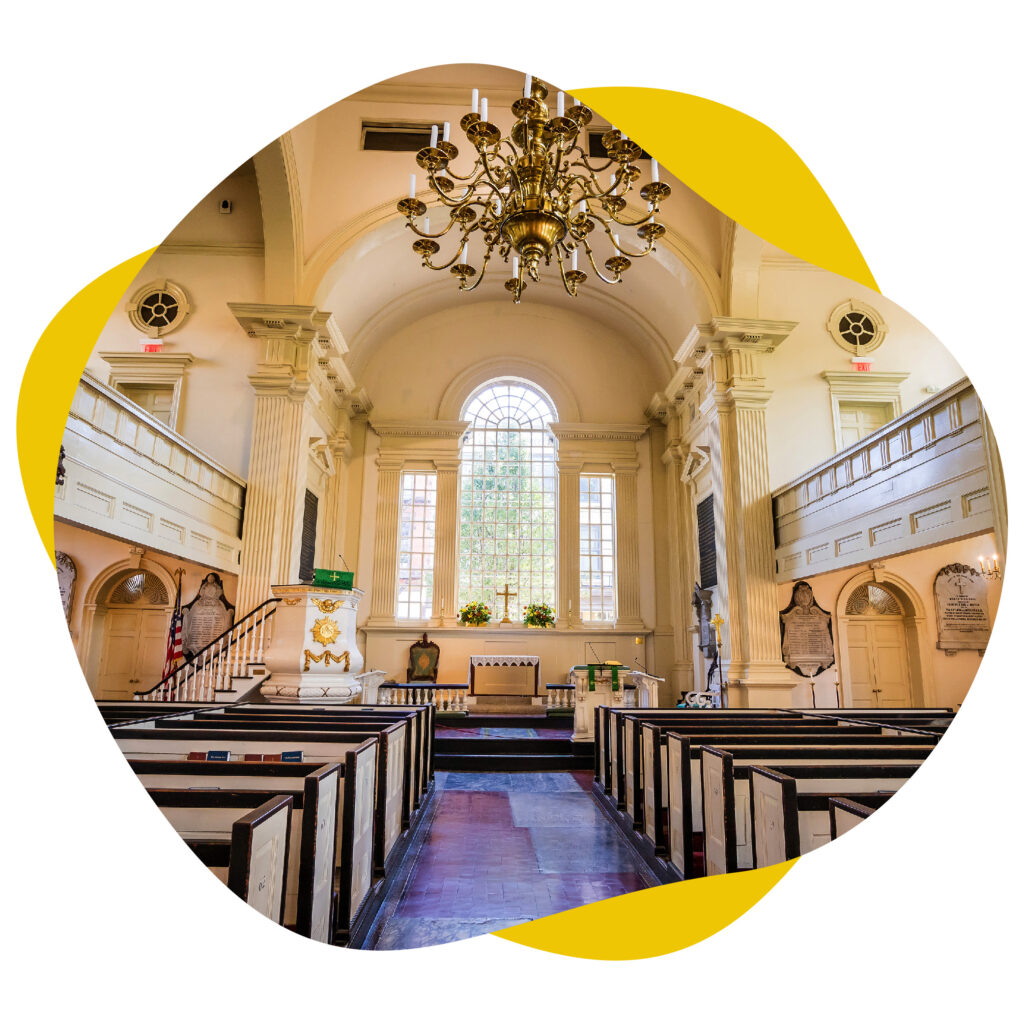 5. Christ Church Burial Ground
Cost: $1–5
Address: 340 N 5th St, Philadelphia, PA 19106
Hours: Monday – Sunday: 11 am – 5 pm
Pay your respects to revolutionary figures like Benjamin Franklin and his wife Deborah, at the Christ Church Burial Ground. The tradition of throwing a penny at Benjamin Franklin's grave for luck has caused damage to it over the years, so avoid doing that.
While it may feel strange to wander around a cemetery, this burial ground located in the heart of Philadelphia is a place of utmost tranquility.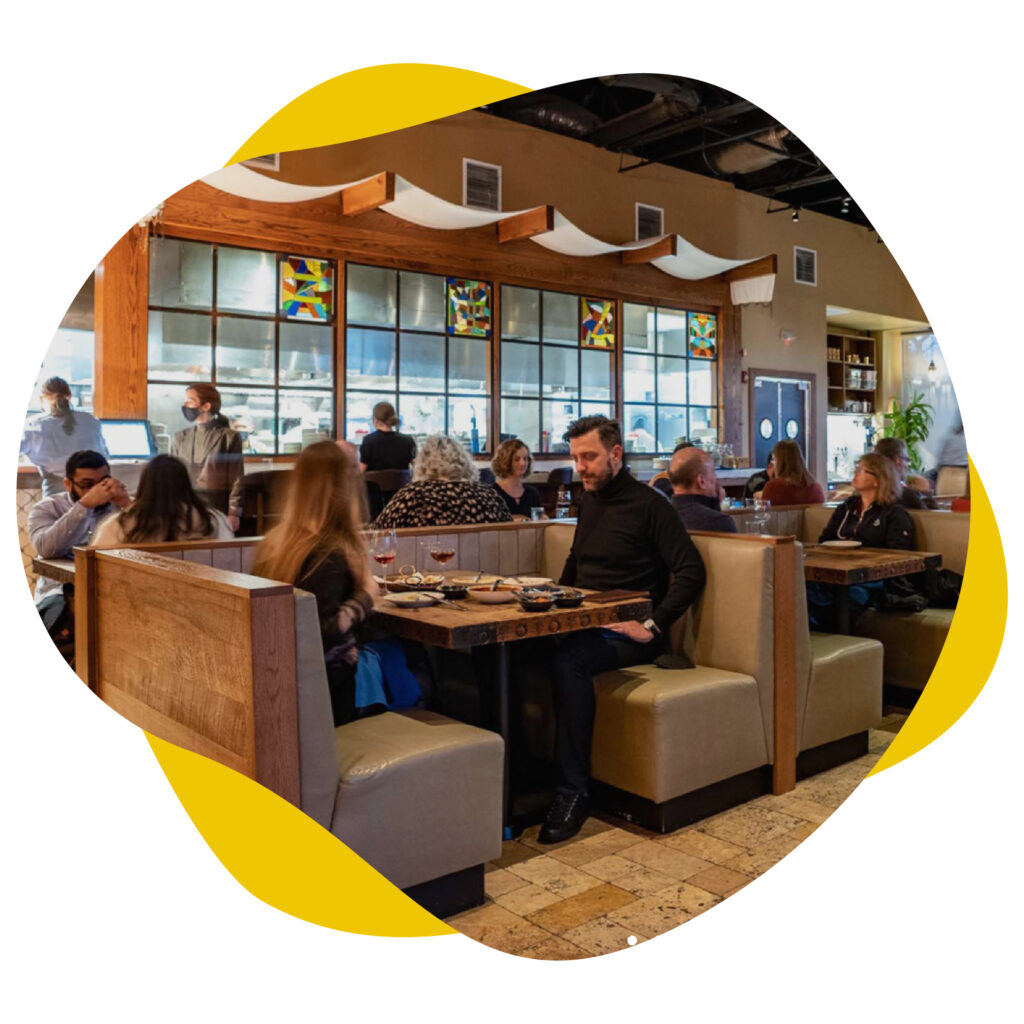 6. Feast on Israeli delights at Zahav
Cost: $$$
Address: 237 St James Pl, Philadelphia, PA 19106
Hours: Tuesday – Saturday: 5 pm – 9:30 pm
You don't have to look too far for mouthwatering food in Old City, Philadelphia. After a full day of exploring, you deserve a tasty meal at Zahav. Tucked between the border of Old City and Society Hill, this Israeli restaurant has small and big meal options, depending on your appetite.
We especially recommend their outstanding tasting menu. Enjoy out-of-the-world flavors like hummus with laffa bread, charred eggplants, brisket kebab, and pear sorbet.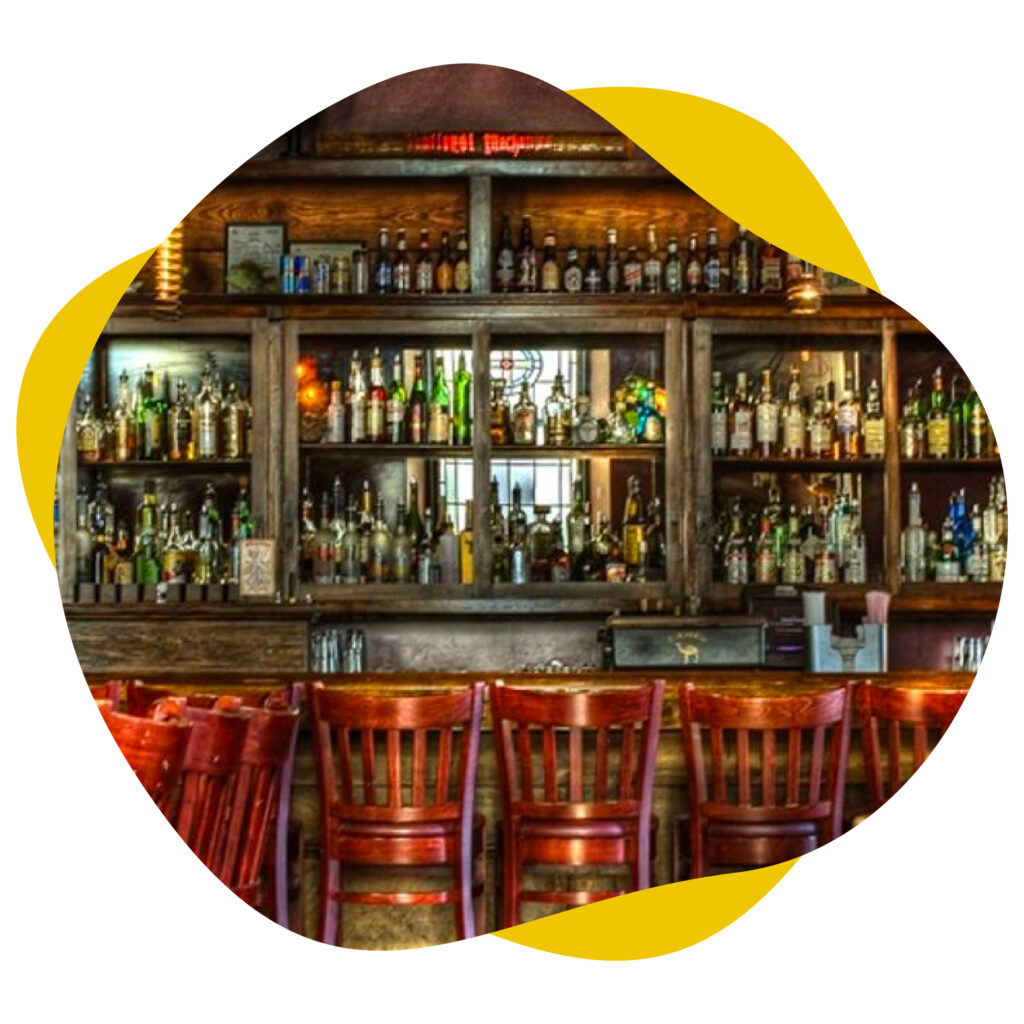 7. Quench Your Thirst at National Mechanics & McGillin Tavern
A list of things to do in Philly is not complete without a shout-out to the legendary bars and taverns in the area. Join us on a visit to the best bars on our Philly Bar Crawl and Old City History Tour. Short on time? Grab a quick drink at National Mechanics or McGillin's Olde Ale House.
National Mechanics
Cost: $$
Address: 22 S 3rd St, Philadelphia, PA 19106
Hours: Monday – Tuesday: 12 pm – 10 pm
Wednesday – Friday: 12 pm – 2 am
Saturday: 10 am – 2 am
Sunday: 10 am – 10 pm
Have you ever been to a bar with beautifully-bizarre church furniture, sitting inside a former bank? That's what you will find at this classy bar with its gorgeous facade and cozy interiors.
Besides the decor, prepare to be floored by their beers, margaritas, and pub bites. Our favorite menu items are chicken salad, nachos, mac & cheese, and juicy burgers. They also have vegan and veggie options!  The bar's quiz nights and live music events are super fun.
McGillin's Olde Ale House
Cost: $
Address: 1310 Drury St, Philadelphia, PA 19107
Hours: Monday: 4 pm – 2 am
Tuesday – Sunday: 11 am – 2 am
A few blocks to the west of Old City is McGillin's Olde Ale House, the Oldest Tavern in Philadelphia.
The bar has been serving chilled booze and yummy cheesesteaks for over a century. Their karaoke nights on Fridays are popular among the younger crowd. But on other days, locals and travelers of all ages fill up the seats for chit-chat and cold beers.
McGillin's interiors are straight out of a hipster's dream. It's complete with retro furniture, signages, and brick walls adorned with vintage photos. Don't forget to take a picture outside the bar under the neon sign. And, if you believe in the paranormal, take some photos inside the bar too. Maybe, you will capture the apparition of Ma" McGillin—the resident ghost— in your snaps.
8. Learn the best of Old City on a one-of-a-kind Bar Crawl
While the historic old city neighborhood is small enough to wander on your own, one of the best things to do in Philly is to spend the day with your friends and family on a National Treasure-like experience with Brews & Clues. The Philly Bar Crawl and Old City History Tour brings your friends together on a one-of-a-kind bar crawl and trivia challenge where you'll solve puzzles and learn local history while walking around the area's iconic hotspots—and a few hidden locations too!