There are over 80 bars on Austin's famous Sixth Street, but these six spots are the ones you need to visit if you love beer. Currently, there are 58 craft breweries in Austin alone with another couple of dozen on their way! This is a city that loves its beer.
Sixth Street, especially, is a beer lover's dream – so here are our picks for the best six spots to grab a beer on Sixth Street.  All of these bars have a great beer menu and atmosphere.  Sit back, relax, and enjoy some amazing brews – because you deserve it.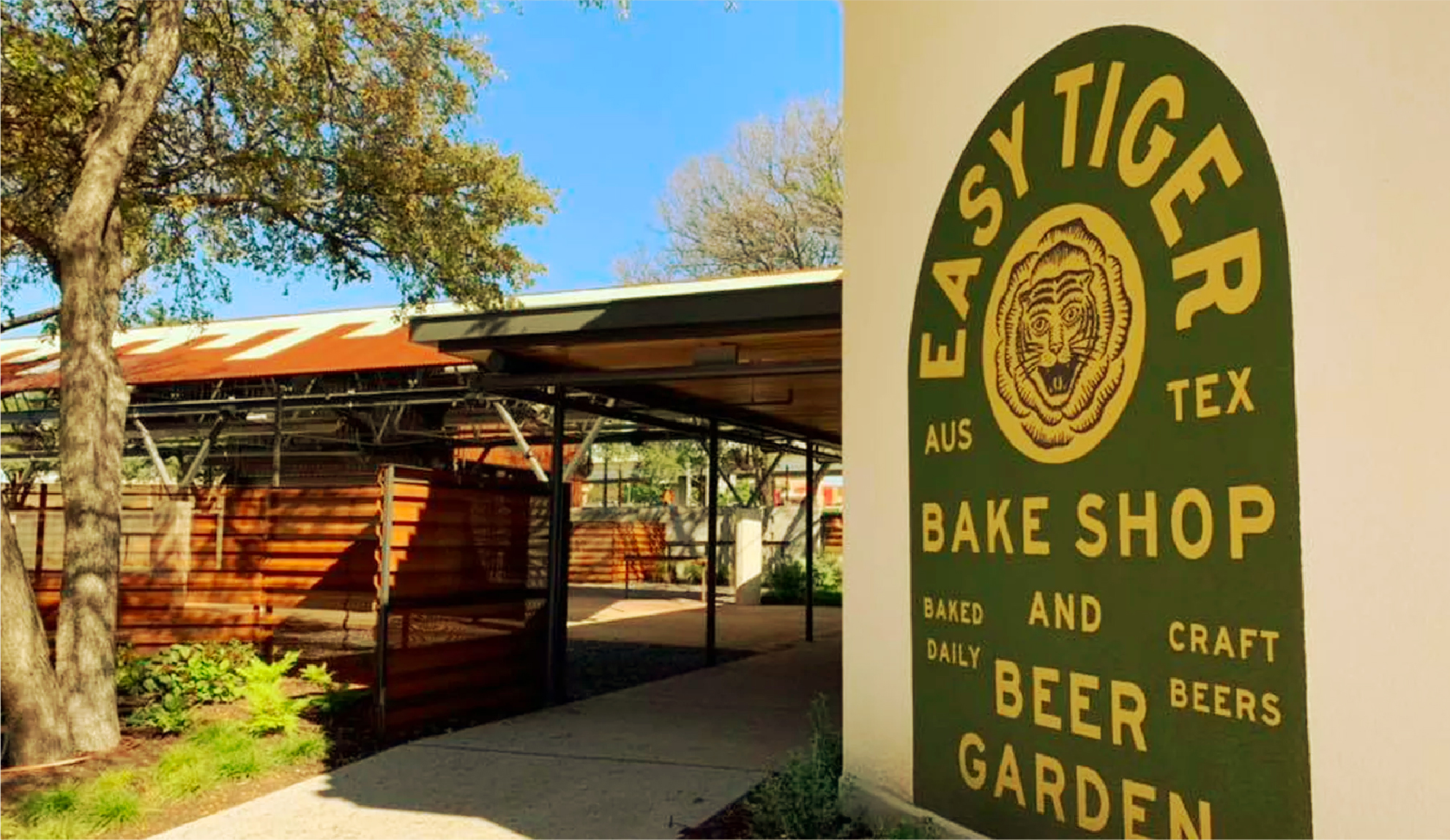 Easy Tiger
709 East 6th Street
This is one of three locations for this German Beer Hall-inspired venue. The food menu is solid featuring sandwiches, brats, and pretzels, but it's the incredible beer selection that really shines through at this beer garden. Oh, and you can play ping-pong while sipping your beer. So, that's awesome.
Easy Tiger has 33+ beers on draught and tons more in bottles – most are local options so you can experience what Texas beer is all about! Also, reviews are great, the patio is dog-friendly, and you'll never get tired of their selection. We recommend "Austin Beerworks Flavor Country" – a hoppy pale ale perfect for day drinking!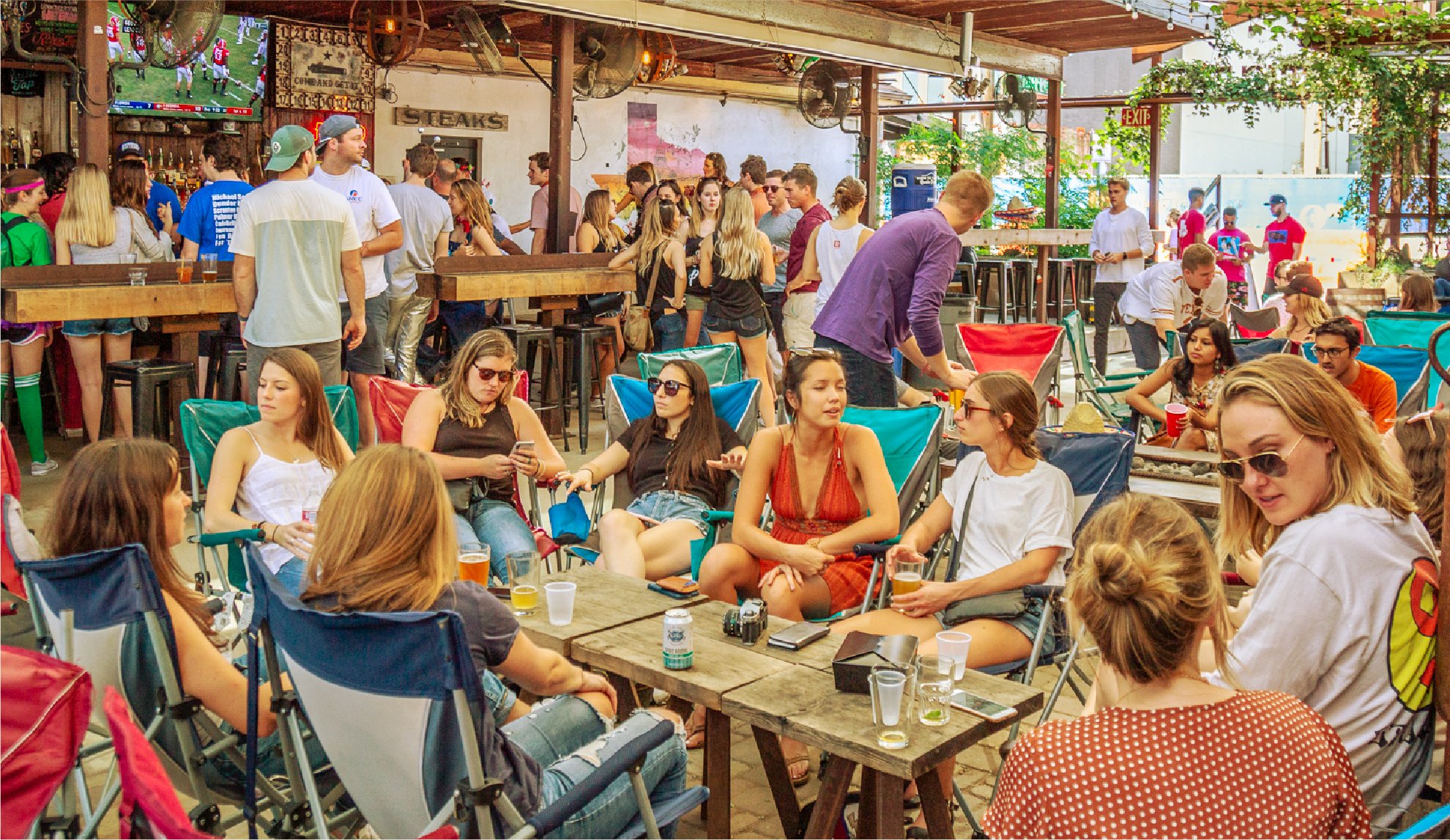 The Rustic Tap
613 West 6th Street
With 20 local beers available and delicious tacos, this place is a no-brainer for a beer lover's night out. Throw in some fun games, like (giant!) beer pong, and live music and the Rustic Tap has a little something for everyone!
Serving national favorites like Shiner, maybe you can also try out some lesser known beers like 512 Wit from 512 Brewing (a Belgian white made with grapefruit) or "The Noisy Cricket" – an IPA from Friends and Allies Brewery, both made in Austin.  WTF is Rustic Tap?  Besides that being their official motto – it's a great place to party, especially if you're a little bit country and your stuck in the city.


Eureka!
200 East 6th Street
Before we get to the beer, a few things:
This place has the best name in the world.
The menu is high-end comfort food (try the famous bone marrow burger) with 21 beers on a rotating tap and all the craft brews and small-batch whiskeys in the place are American made. There are beers you've probably seen before, like Hazy Little Thing IPA from Sierra Nevada and a few that you probably don't know, like La Verdad (with Habanero) from Austin Beerworks.


Hi Hat Public House
2121 East 6th Street
This may be the classiest spot on Sixth Street with upscale food and a relaxed atmosphere. Above all – they have the best taps in Austin (they rotate often to keep it fresh and keep you guessing) and are popular with the locals. We highly recommend grabbing Pinthouse's "Electric Jellyfish" – a tropical IPA and Texas favorite. Also, check out their brunch on the weekend.  Damn.


The Liberty
1618 East 6th Street
First of all, the Liberty is one of the oldest bars on Sixth Street – it's an original! Stand at the bar or grab a picnic table out back while enjoying some of the best beers in Texas. Also, the truck out back serves delicious Japanese street food.  Try something on draft or just go with a Lonestar tallboy.  You can't go wrong at this classic staple of Austin nightlife. Because – beer!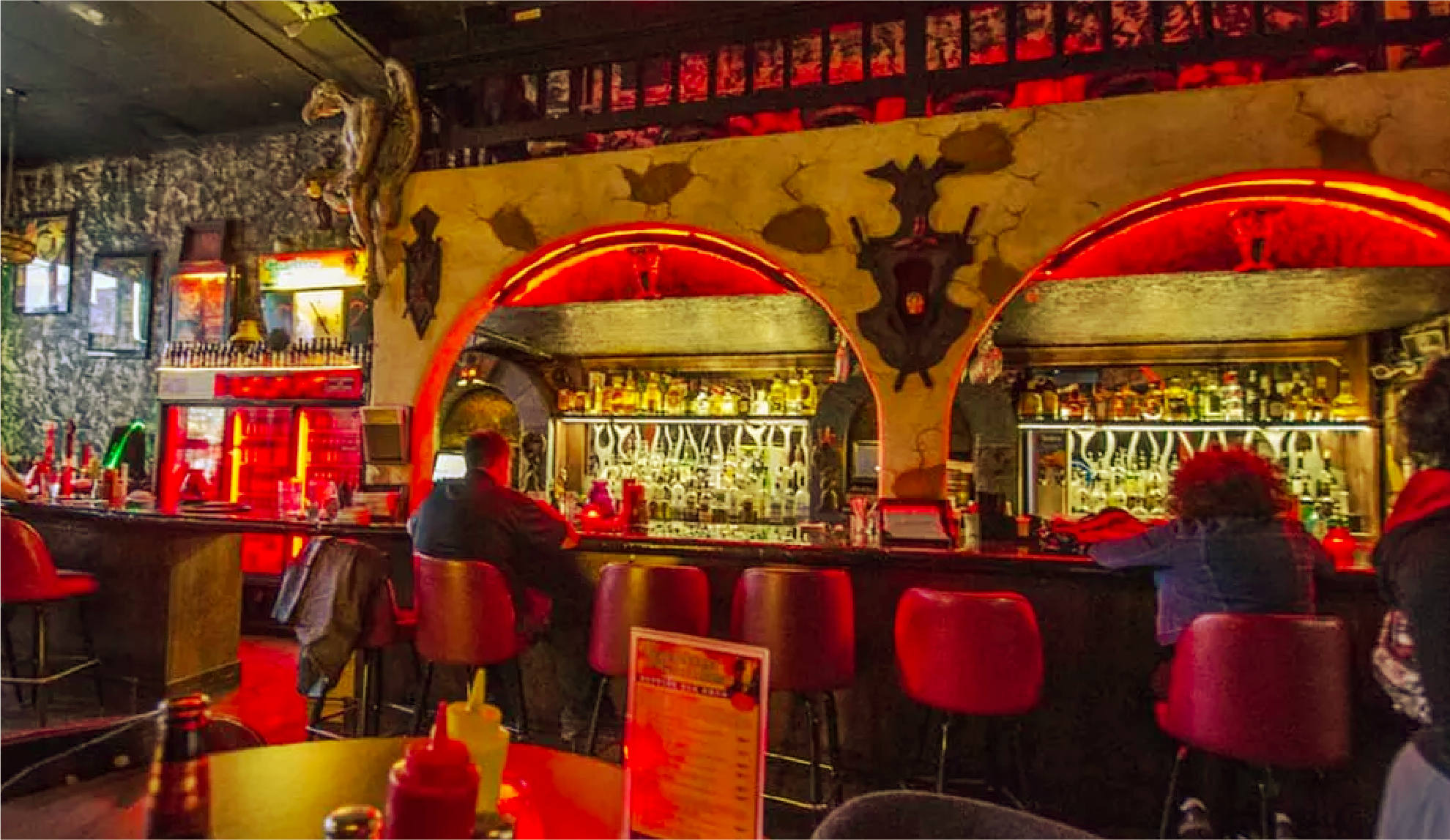 Casino el Camino
517 East 6th Street
Finally, everyone has their personal FAVORITE bar and this is mine!  The Camino is a horror-themed bar that is the hidden gem of Austin's Sixth Street.  The burgers are ridiculous! The beers are perfect. And, the atmosphere is like nothing you will ever see anywhere else in your life! Take a risk. We promise – you will make this a regular stop. If Austin is about keeping it weird, then this is your place!
These are BEST six spots for great beer on Austin's famous Sixth Street!  Drink up and enjoy!