There's nothing better than grabbing a drink outside in Boston on the first warm day of the year! Because of that, any bar or restaurant with outdoor seating is suddenly filled to the brim with post-hibernation shenanigans. If you find yourself in Boston (or Cambridge) this Summer, here are four of our favorite locations with beautiful views where you can work on your tan while casually imbibing.
Drink Outside on the Patio at ArtBar
Cambridge, MA
ArtBar is located in Hotel Sonesta and this beautiful space has a relaxing atmosphere and awesome views of the Charles River. The outdoor area is packed with umbrellas during particularly sunny points of the day, but you'll still feel a great warm breeze while you sip your drink. ArtBar is not really known for their spirits, therefore you'll want to make a beer or wine here.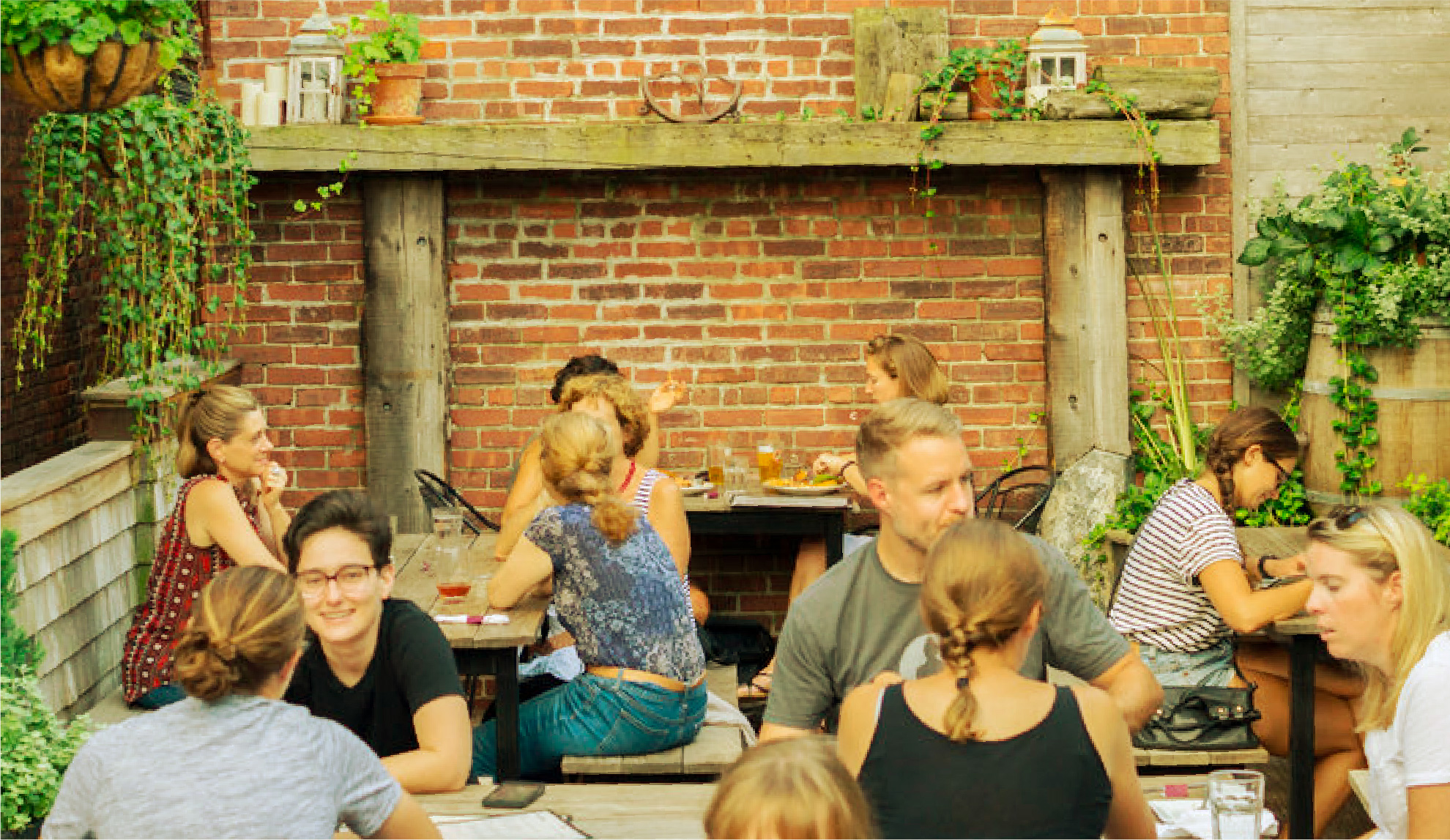 Atwoods Tavern
Cambridge, MA
The cute tavern is the perfect spot to drink outside Boston. It has the allure of a neighborhood cafe and uses locally-made food items to serve alongside their extensive beer list. The back deck has a German beer hall vibe with long tables and open air. Above all, There are special beer events every Saturday and live music is booked throughout the week! Atwood's is probably the least pretentious bar on the list and also offers the most consistently good experience.
Atwood's Tavern • 877 Cambridge St • Cambridge, MA 02141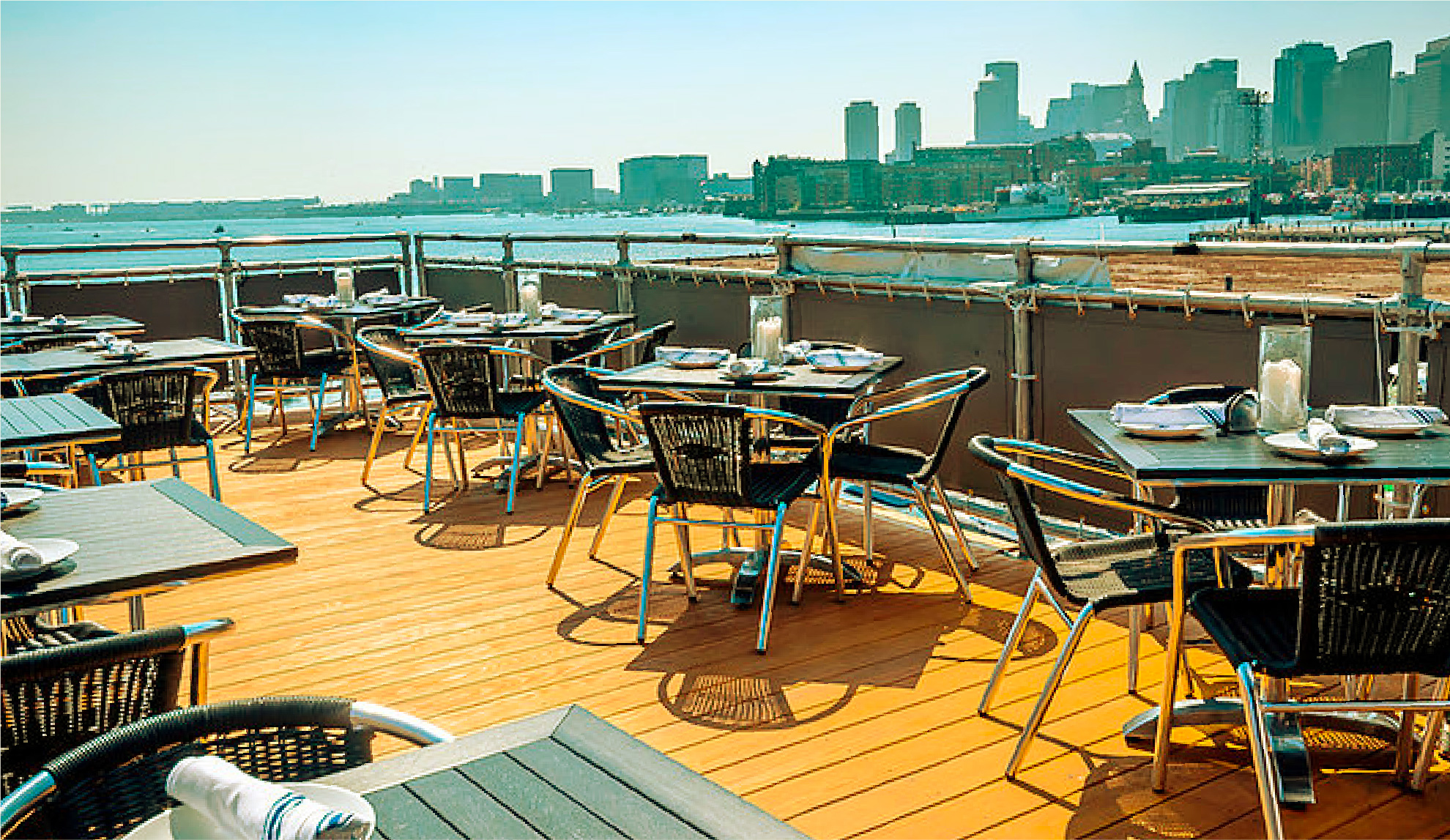 Pier 6 Boston Waterfront
Charlestown, MA
The gorgeous rooftop seating at Pier 6 gives you the ability to drive your boat right up to the pier (you know, if you're nautically inclined). This restaurant screams "Vitamin D!" and the food here is high-end pub food. You really can't beat the view, it's the perfect spot to savor a cocktail while you Instagram the world-class sunset.
Pier 6 • 1 8th St • Charlestown, MA 02129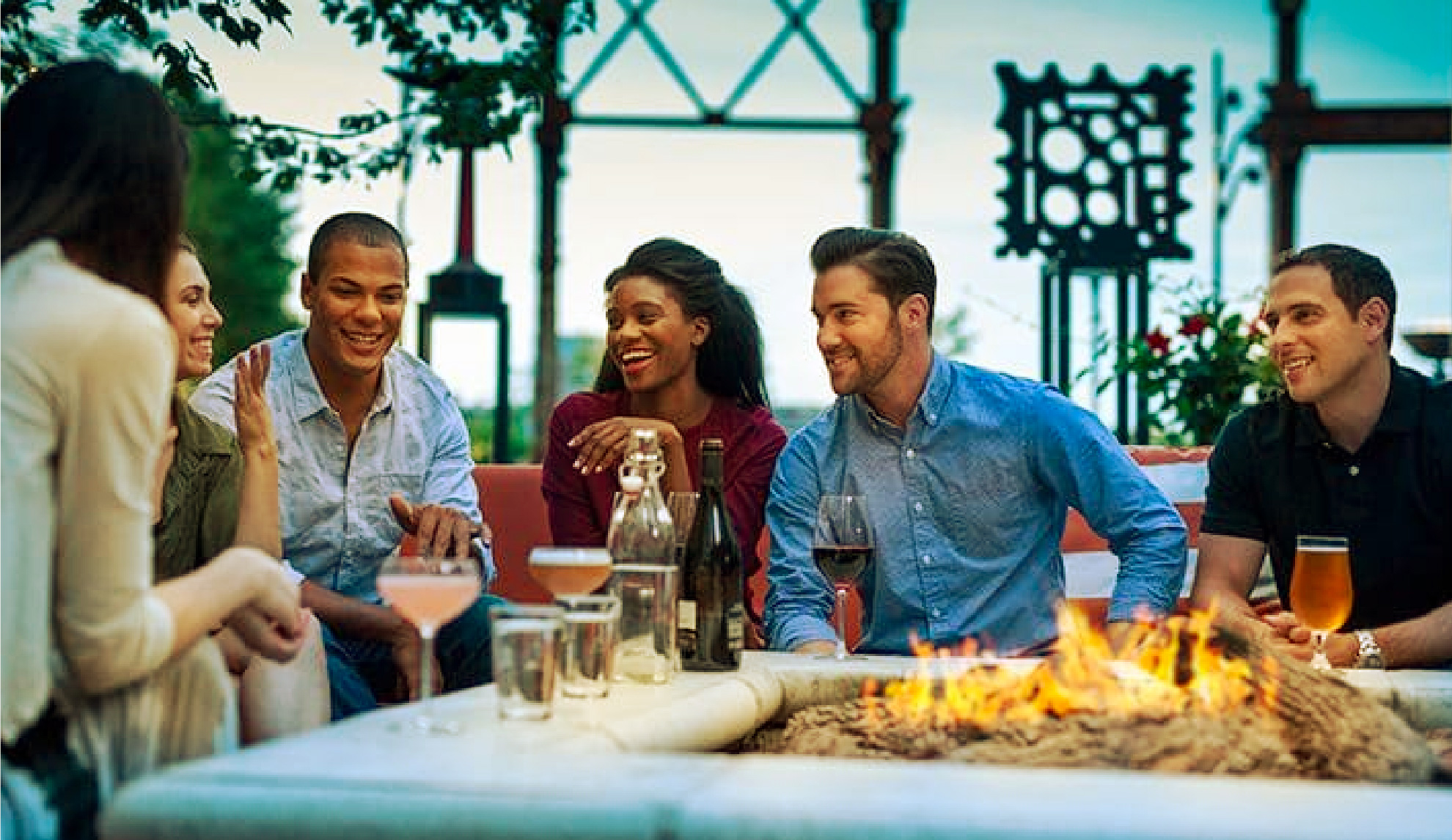 Drink Outside At Assembly Row's River Bar
Somerville, MA
This busy and buzzing spot is worth the trip if you're looking to enjoy the warm weather with some good (albeit small) eats. With seating right along the river and MULTIPLE FIRE PITS, you'll love your good-vibed and easy going, but very fun night here. The menu is creative and the cocktails are solid. The only issue is whether or not you'll be able to get a seat, as this place always fills up extremely fast.